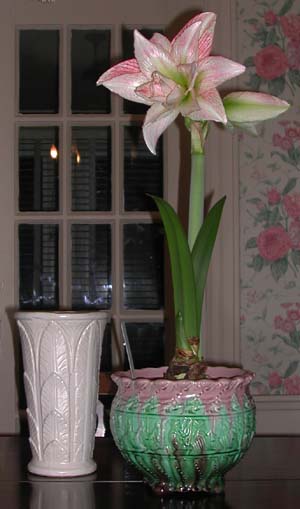 Art Pottery Jardinieres



Just use the email link "Order Item number..." in your chosen jardiniere's description to reserve your choice. More jardinieres can be found on a page we've devoted to Robinson Ransbottom pottery.

As you can see, our jardinieres make perfect homes for amaryllis.

Each thumbnail links to a much larger, high resolution picture. Unless otherwise noted, our jardinieres have no chips, fleabites, cracks, or hairlines. We'll always supply more pictures if you wish.