The Birth of Detachment

Never Far from the Original Emergence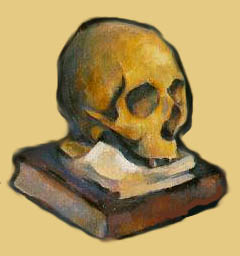 ______________________________________________________
Say What?
A Postmodern meditation resulting from a reading of
Meyer Schapiro's remarks on Cezanne's work
in his book,
"Modern Art"
with imagined diary entries
penned by Cezanne and some of his contemporaries
and adaptations of scans by
Mark Harden.
Using a Macintosh?
View only with a Netscape level 4 browser.